The Petesses have been oil millers for generations .
The olive mill activity started during the second half of XIX century thanks to Giuseppe. Since that moment it has never stopped. The first olive mill was a single millstone drawn by oxes, and a wooden press.
The farm took a census in the Papal Land Registry in 1600 as " Fonte Torre", name that comes from the fact that it has been built on a water spring that still pours under the structure. With the increasing of family members, the original build has been enlarged year after year.
The olive mill was moved in its current location in 1920.
Even the extraction techniques have evolved during the years, passing from the animal-drawn millstone to the combustion engine and finally to the electric one. The wooden press became a cast iron press and then it has been substituted with a most modern one.
Today the stone machines are not used anymore because they have been replaced by a cold extraction continuous system, with Alfa Laval machinery that allow us to produce a really high quality extra virgin olive oil.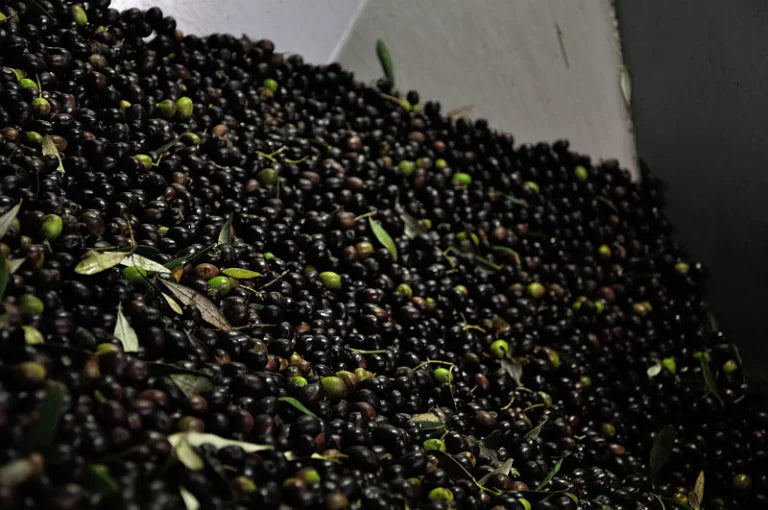 The olives are picked by hand with the help of mechanical facilitators and come exclusively from our farm.
They are kneaded within 12 hours from the harvest to obtain an oil with a low level of free acidity and rich in polyphenols, very important substances for human health.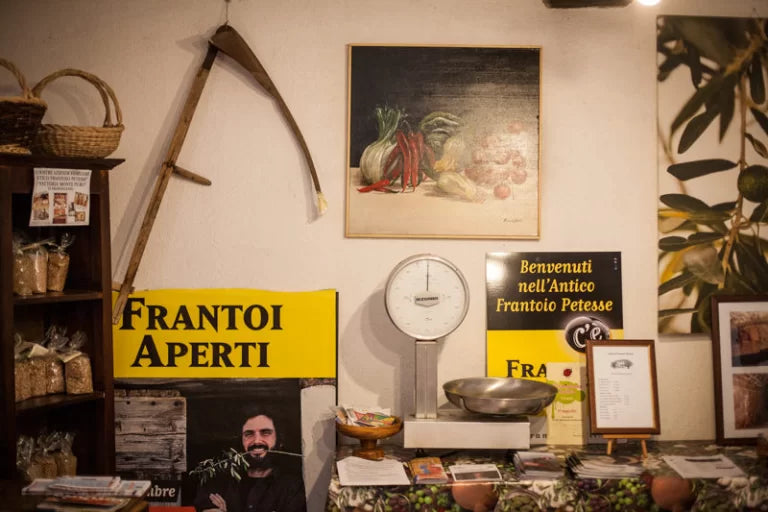 Every year, during October and November, our farm joins "Frantoi Aperti" (literally "open olive mills"), an event to promote new olive oil  tasting and tours among olive-trees and in the olive-mill while it is working.
To stay updated on the events organized at the mill, subscribe to our emails, follow us on social networks or visit the NEWS & EVENTS section of our website.